Narrabri Weather News
Useful Rain Links: Here's a few links you may find useful:
Email us
a paragraph about your local event or something otherwise interesting.
Avg Temperature: 14.8 °C


Δ Yesterday: -1.2 °C

Apparent Temp: 9.2 °C
Avg Humidity: 74 %
Wind Vector: 4.9 km/h WNW
Max Rainfall: 9.0 mm
Regional Weather Stations
Narrabri Forecast
This table displays multiple weather forecasts. The Australian Digital Forecast Database (ADFD), Operational Consensus Forecast (OCF), and Precis text forecasts are courtesy of the
Bureau of Meteorology
. The Global Forecast System (GFS) weather forecast is obtained from
NOAA NOMADS
.
Local Webcams
Local RADAR and Lightning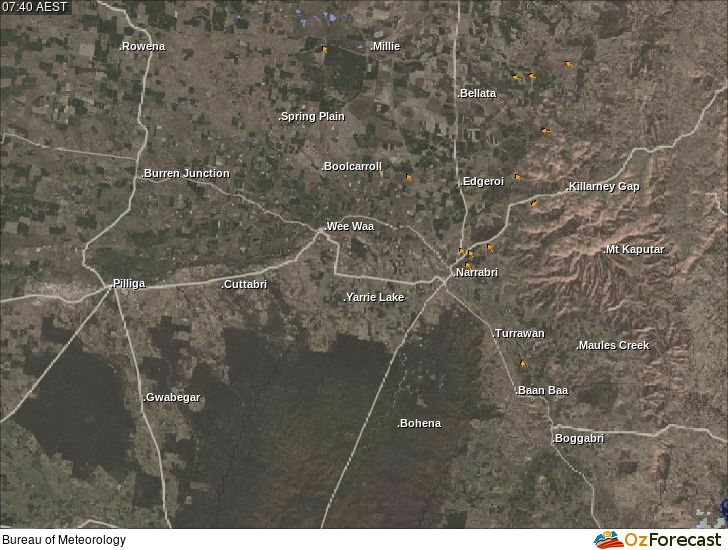 Also see:
NSW RADAR
RADAR data sourced from
Bureau of Meteorology