Narrabri Weather News
Rain: The Baan Baa area had some desperately needed rain on Tuesday. We've heard reports some people near there had 100mm. Lesley reports 58mm and hail 1km from Baan Baa. Brendon had 71mm near Harparary.
Short Films Licensed to Thrill! The Friends of the Crossing Theatre are bringing the FLICKERFEST Short Film Festival to the Crossing Theatre at 5pm on Saturday 7th February. More information.
Relay For Life: There will be an information/registration night for the Namoi Valley Relay For Life on Thursday the 12th of February at the RFS Centre next to Council's depot at the West roundabout. Relay is on 18 and 19 April at Collins Park. More information.
Coal Information Night: There will be a public forum for the discussion of the economic, social & community health impacts of the Leard Forest coalmines at the Maules Creek Community Hall, Maules Creek, Friday 30 January 2015 6:30pm. More information (PDF), including list of speakers and topics.
Email us a paragraph about your local event or something otherwise interesting.
Regional Weather Stations
Narrabri Forecast
This table displays multiple weather forecasts. The Australian Digital Forecast Database (ADFD), Operational Consensus Forecast (OCF), and Precis text forecasts are courtesy of the
Bureau of Meteorology
. The Global Forecast System (GFS) weather forecast is obtained from
NOAA NOMADS
.
Local Webcams
Local RADAR and Lightning
Click to animate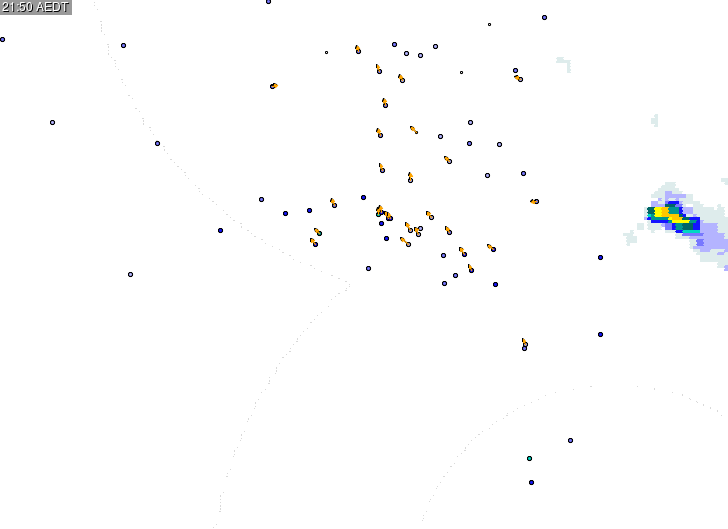 Also see:
NSW RADAR
RADAR data sourced from
Bureau of Meteorology