Narrabri Weather News
Gas Survey: CSIRO has today unveiled the results of a survey on community attitudes to Coal Seam Gas through Queensland's Western Downs region. The results are quite uniform across the different towns, so perhaps one would see a similar distribution in our region. The full report finds 22% of people approve of or embrace the industry. 9% reject it outright. They note significant differences in the responses of people who live on farms compared to those who live in town.
Emerald Weather Network: The Central Highlands Cotton Growers and Irrigators Association have just set up some of our latest generation weather stations - bringing the number of weather stations near Emerald to five! This will be a great asset to the growers and the wider community. It's not as well instrumented as Narrabri Shire, but much better than most :-)
Mars Arrivals: After a 711 million kilometre journey, the NASA spacecraft MAVEN will enter Mars orbit this Sunday the 21st. Mars was once a relatively nice place, with a thick, watery atmosphere. Scientists think that atmosphere has been largely blown away by the solar wind and MAVEN will make measurements on this effect, as well as act as a relay satellite for Mars surface missions. India's first interplanetary mission will also arrive at Mars next week!
Solstice: Next Tuesday the 23rd is the spring solstice, when day and night are roughly equal in length. Daylight saving will begin again in NSW on Sunday, 5 October 2014, when clocks will go forward one hour at 2:00 am.
Ernie Dingo: NURRUBY CHILD CARE CENTRE & PRESCHOOL PRESENTS, a night with Ernie Dingo Thursday, 2nd October. Special guest Ernie Dingo will be auctioning a painting he created with the children from Nurruby. Renowned watercolourist, local Moree artist Belinda Williams, will exhibit and have pieces for sale. Entertainment and prizes. More info (PDF).
Starfest: The Starfest festival will be on in Coonabarabran from the 4th-6th of October. There are lots of interesting events including an open day at the Siding Spring Observatory in the Warrumbungles and a lecture by Dr Andy Thomas, the Aussie who has spent 177 days in space.
Charity Fundraiser: Narrabri Stingrays Swimming Club are holding a charity event in memory of life member Joanne Barnes who lost her battle with breast cancer in March. Joanne's Pink Splash Day will be held at Narrabri Public School from 11am on Saturday 4th October 2014. All money raised will go to Canassist Narrabri, The Moree Hospital Oncology Unit and the McGrath Foundation. There will be lots of family fun including slip and slide races, obstacle course, face painting, kids corner, markets, jumping castle, lots of food, drinks and much more. Bring your swimmers and towel and enjoy a fun filled afternoon.
Email us a paragraph about your local event or something otherwise interesting.
Avg Temperature: 9.6 C


Δ Yesterday: 5.7 C

Avg Humidity: 67 %
Wind Vector: 5.2 km/h SE
Max Rainfall: 0.0 mm
Regional Weather Stations
Narrabri Forecast
This table displays multiple weather forecasts. The Australian Digital Forecast Database (ADFD), Operational Consensus Forecast (OCF), and Precis text forecasts are courtesy of the
Bureau of Meteorology
. The Global Forecast System (GFS) weather forecast is obtained from
NOAA NOMADS
.
Local Webcams
Local RADAR and Lightning
Click to animate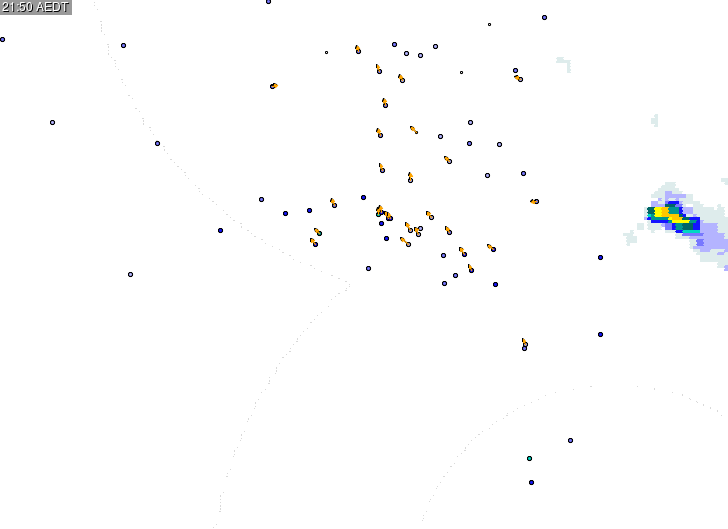 Also see:
NSW RADAR
RADAR data sourced from
Bureau of Meteorology