Narrabri Weather News
More snow! The Mount Dowe webcam shows it has snowed on Mount Kaputar this morning. Mount Kaputar National Park is currently open, although we have seen photos of a large tree that fell across the road in the upper section of the park yesterday afternoon preventing access past that point. Due to snow conditions a caution warning is issued for all park users, staff are reporting on road conditions and assessing regularly. The Summit Road is closed to vehicles, on-foot access is still possible. Please drive to conditions with lights on to improve visibility. UP TO DATE PARK INFORMATION HERE.
Shire Road Update: As of 9:30 Tuesday 28th June, Narrabri Shire Council advises that due to flooding:
SR173 Pikes Lane- CLOSED to all traffic.
SR107 Waiwera Lane- 4WD access only.
SR39 Gwabegar Road- OPEN to all traffic.
MR127 Pilliga Road-CLOSED TO HEAVY VEHICLES.
For up to date information, check the Narrabri Shire Council Facebook page.
NSW Seasonal Conditions: The DPI have released their seasonal conditions summary for June which indicates that the El Niņo event has ended, with a return to ENSO-neutral conditions in the Pacific. Many climate models suggest borderline or weak La Niņa conditions may occur later in winter or in spring. See the full report HERE.
Email us a paragraph about your local event or something otherwise interesting.

Avg Temperature: 8.3 C


Δ Yesterday: 2.4 C

Avg Humidity: 79 %
Wind Vector: 3.7 km/h S
Max Rainfall: 0.2 mm
Regional Weather Stations
Narrabri Forecast
This table displays multiple weather forecasts. The Australian Digital Forecast Database (ADFD), Operational Consensus Forecast (OCF), and Precis text forecasts are courtesy of the
Bureau of Meteorology
. The Global Forecast System (GFS) weather forecast is obtained from
NOAA NOMADS
.
Local Webcams
Local RADAR and Lightning
Click to animate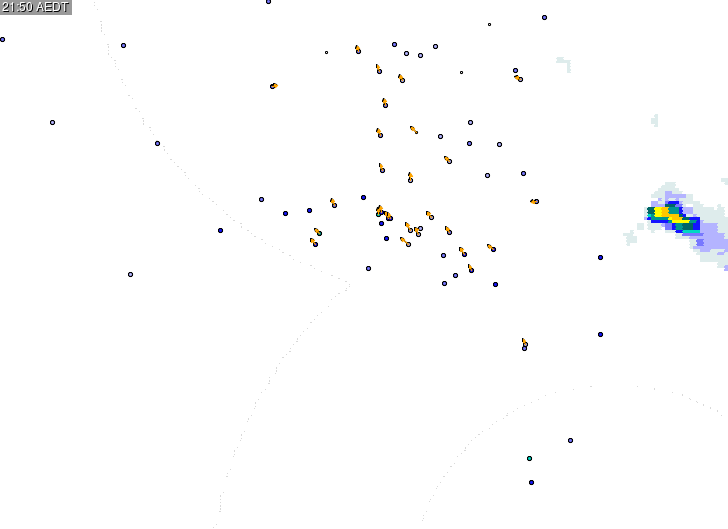 Also see:
NSW RADAR
RADAR data sourced from
Bureau of Meteorology