Narrabri Weather News
Field Day: To be held at the IA Watson Grains Research Centre, Narrabri on Wednesday 10 September. Featuring presentations from agronomists, researchers and breeding companies on two major themes: Crown rot and water use efficiency/heat tolerance. Other research on display will include Faba Bean and Field Pea breeding, grain quality research and soil biology work. Morning tea, lunch & closing drinks included. More information (PDF).
Field Day: PENAGCON are running their 2014 Bellata Winter Field Day on the 17th of September. More info (PDF).
Ernie Dingo: NURRUBY CHILD CARE CENTRE & PRESCHOOL PRESENTS, a night with Ernie Dingo Thursday, 2nd October. Special guest Ernie Dingo will be auctioning a painting he created with the children from Nurruby. Renowned watercolourist, local Moree artist Belinda Williams, will exhibit and have pieces for sale. Entertainment and prizes. More info (PDF).
Charity Fundraiser: Narrabri Stingrays Swimming Club are holding a charity event in memory of life member Joanne Barnes who lost her battle with breast cancer in March. Joanne's Pink Splash Day will be held at Narrabri Public School from 11am on Saturday 4th October 2014. All money raised will go to Canassist Narrabri, The Moree Hospital Oncology Unit and the McGrath Foundation. There will be lots of family fun including slip and slide races, obstacle course, face painting, kids corner, markets, jumping castle, lots of food, drinks and much more. Bring your swimmers and towel and enjoy a fun filled afternoon.
Email us a paragraph about your local event or something otherwise interesting.
Avg Temperature: 8.7 C


Δ Yesterday: -4.0 C

Avg Humidity: 69 %
Wind Vector: 6.0 km/h WSW
Max Rainfall: 0.6 mm
Regional Weather Stations
Narrabri Forecast
This table displays multiple weather forecasts. The Australian Digital Forecast Database (ADFD), Operational Consensus Forecast (OCF), and Precis text forecasts are courtesy of the
Bureau of Meteorology
. The Global Forecast System (GFS) weather forecast is obtained from
NOAA NOMADS
.
Local Webcams
Local RADAR and Lightning
Click to animate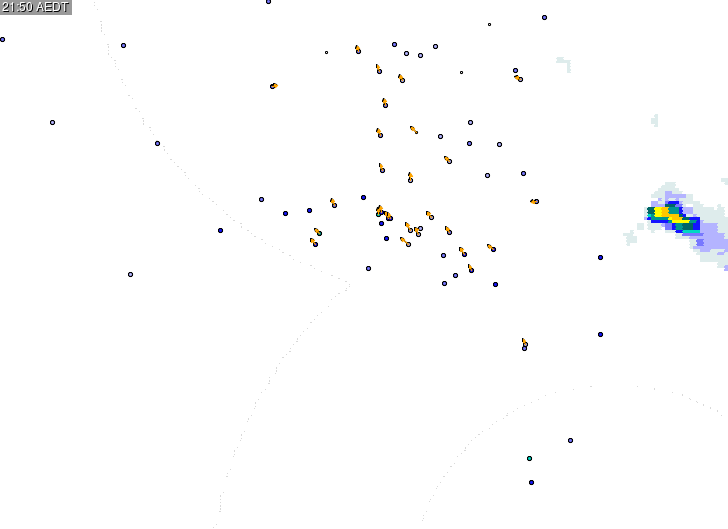 Also see:
NSW RADAR
RADAR data sourced from
Bureau of Meteorology