Narrabri Weather News
NSW Seasonal Update: The NSW DPI Climate Unit reports that NSW is currently experiencing widespread drought conditions. Approximately 61% of the state is in the Drought Watch category, 27% in Drought Onset and 9% in Drought. The dry seasonal conditions that were reported in March have further deteriorated in April, with the vast majority of the agricultural production zone now in mild to severe Drought. View the full report HERE.
Email us
a paragraph about your local event or something otherwise interesting.

Annie goes back to school:Former Narrabri Public School kindergarten student is back in class learning the tricks of the teaching trade.
A fitting tribute:The exhibition honouring late Narrabri cartoonist Peter Chapman is proving to be a hit in Sydney.
Avg Temperature: 16.4 C


Δ Yesterday: 2.1 C

Avg Humidity: 26 %
Wind Vector: 5.1 km/h NNW
Max Rainfall: 0.0 mm
Regional Weather Stations
Narrabri Forecast
This table displays multiple weather forecasts. The Australian Digital Forecast Database (ADFD), Operational Consensus Forecast (OCF), and Precis text forecasts are courtesy of the
Bureau of Meteorology
. The Global Forecast System (GFS) weather forecast is obtained from
NOAA NOMADS
.
Local Webcams
Local RADAR and Lightning
Click to animate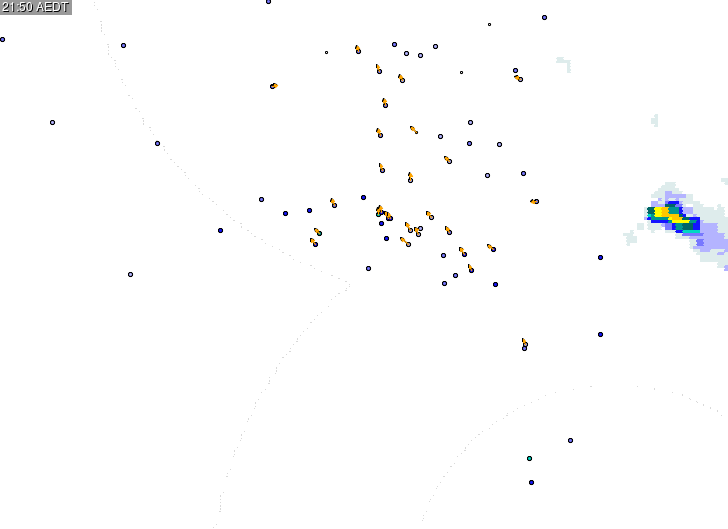 Also see:
NSW RADAR
RADAR data sourced from
Bureau of Meteorology