Narrabri Weather News
National Park OPEN: The recent Bobbiwaa Creek fire in Mount Kaputar National Park has burnt around 3000 hectares of the national park. Some of the burnt area is the result of back burning operations to limit the spread of the bush fire particularly around Sawn Rocks and the radio towers on the Kaputar Plateau. All facilities within the park are now open to visitors. The National Parks and Wildlife Service would like to advise people visiting the park to please be aware that these burnt areas may pose a safety risk to visitors from falling trees and branches for some time. If you're visiting, please stay on formed walking tracks and avoid walking off track through burnt areas.
Email us
a paragraph about your local event or something otherwise interesting.

Regional Weather Stations
Narrabri Forecast
This table displays multiple weather forecasts. The Australian Digital Forecast Database (ADFD), Operational Consensus Forecast (OCF), and Precis text forecasts are courtesy of the
Bureau of Meteorology
. The Global Forecast System (GFS) weather forecast is obtained from
NOAA NOMADS
.
Local Webcams
Local RADAR and Lightning
Click to animate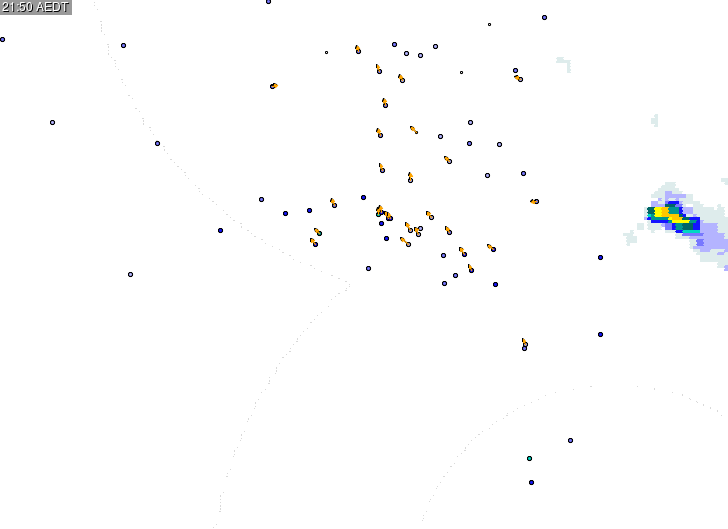 Also see:
NSW RADAR
RADAR data sourced from
Bureau of Meteorology