Narrabri Weather News
Total Fire Ban: Today (Saturday) has been declared a Total Fire Ban by the Rural Fire Service.
National Parks Closures: NPWS advises that the following Walking Tracks in Mount Kaputar National Park will be CLOSED until Midnight Sunday 4th December 2016 due to SEVERE fire weather.
- Yulludunida walking track
- Mount Coryah walking track
- Scutts Hut trail, Scutts Hut and Kurrrawonga Falls walking track
- Mill-bullah walking track
- Waa Gorge walking track and picnic area
All other walking tracks, picnic areas and campgrounds within Mount Kaputar National Park will remain open. Also note there is a PARK FIRE BAN in place for all reserves in the Northern Plains Region. Refer to the NPWS website for more information. For your safety please do not attempt to walk off-track within the park. The closure period may be extended and notices will be updated as soon as possible. Please note there may be further closures across the region. Please check before attempting walks.
Email us
a paragraph about your local event or something otherwise interesting.

Regional Weather Stations
Narrabri Forecast
This table displays multiple weather forecasts. The Australian Digital Forecast Database (ADFD), Operational Consensus Forecast (OCF), and Precis text forecasts are courtesy of the
Bureau of Meteorology
. The Global Forecast System (GFS) weather forecast is obtained from
NOAA NOMADS
.
Local Webcams
Local RADAR and Lightning
Click to animate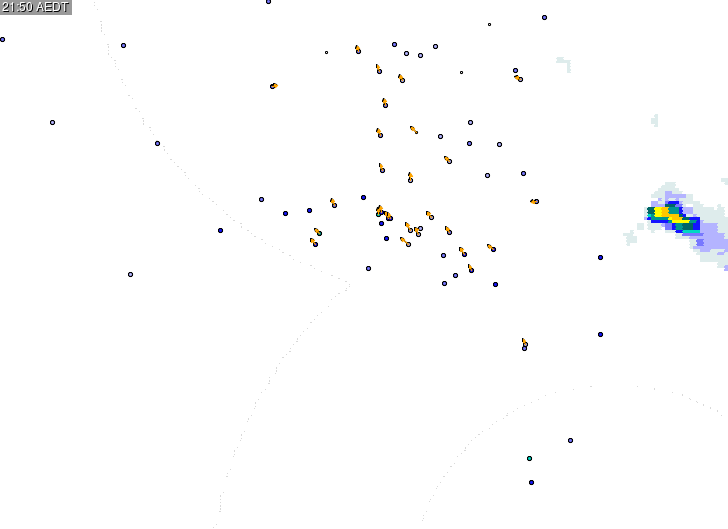 Also see:
NSW RADAR
RADAR data sourced from
Bureau of Meteorology