Narrabri Weather News
El Nino: The Bureau's ENSO Wrap-Up says the Pacific has now exceeded El Nino thresholds and the El Nino is likely to remain at least until Spring. "El Nino is often associated with below-average winter and spring rainfall over eastern Australia, and above-average daytime temperatures over the southern half of the country. However, the current May to July outlook suggests much of Australia is likely to be wetter than average. This is because a warmer-than-average Indian Ocean is dominating this outlook. El Nino is expected to become the dominant influence on Australian climate during the second half of the year."
Ag Scholarship: Woolworths is offering 25 young people the opportunity to attend the Woolworths Agricultural Business Scholarship program. Learn from the best during the 12-day all expenses paid course, you'll gain a broad perspective on the business of agriculture from key Woolworths business leaders and other industry experts. Applications close soon. More info (PDF).


Email us a paragraph about your local event or something otherwise interesting.
Avg Temperature: 14.5 C


Δ Yesterday: 0.0 C

Avg Humidity: 73 %
Wind Vector: 8.6 km/h SSE
Max Rainfall: 0.0 mm
Regional Weather Stations
Narrabri Forecast
This table displays multiple weather forecasts. The Australian Digital Forecast Database (ADFD), Operational Consensus Forecast (OCF), and Precis text forecasts are courtesy of the
Bureau of Meteorology
. The Global Forecast System (GFS) weather forecast is obtained from
NOAA NOMADS
.
Local Webcams
Local RADAR and Lightning
Click to animate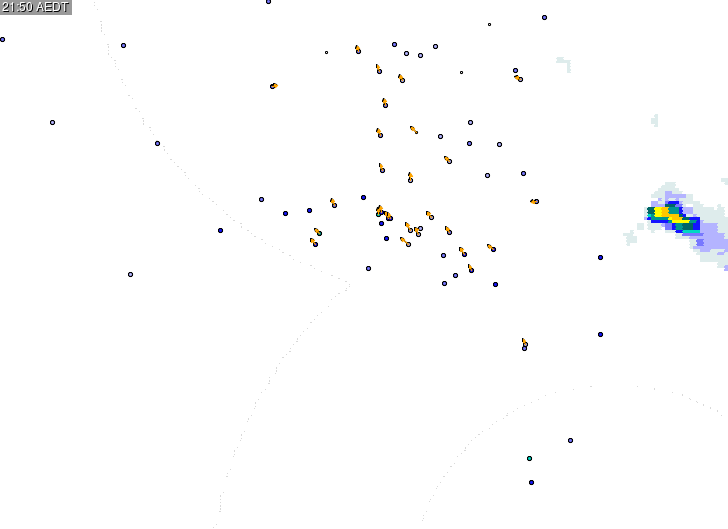 Also see:
NSW RADAR
RADAR data sourced from
Bureau of Meteorology