Narrabri Weather News
NSW State Emergency Service: The Narrabri SES Unit needs more volunteers urgently. All ages from 16 up. We need people for both outside and inside capability. Not everyone has to be out in the wind and rain, we need people inside as well. Our main roles are related to storms and floods, but we also assist other emergency services as requested, for example with land searches. All training is free and nationally recognised. Come along to the unit HQ at 4 Reid St any Monday night from 6:30pm, or call Peter on 0416119467 with any questions you might have. You can also find us on Facebook.
Email us a paragraph about your local event or something otherwise interesting.

Avg Temperature: 10.1 C


Δ Yesterday: -0.6 C

Avg Humidity: 46 %
Wind Vector: 2.1 km/h ENE
Max Rainfall: 0.0 mm
Regional Weather Stations
Narrabri Forecast
This table displays multiple weather forecasts. The Australian Digital Forecast Database (ADFD), Operational Consensus Forecast (OCF), and Precis text forecasts are courtesy of the
Bureau of Meteorology
. The Global Forecast System (GFS) weather forecast is obtained from
NOAA NOMADS
.
Local Webcams
Local RADAR and Lightning
Click to animate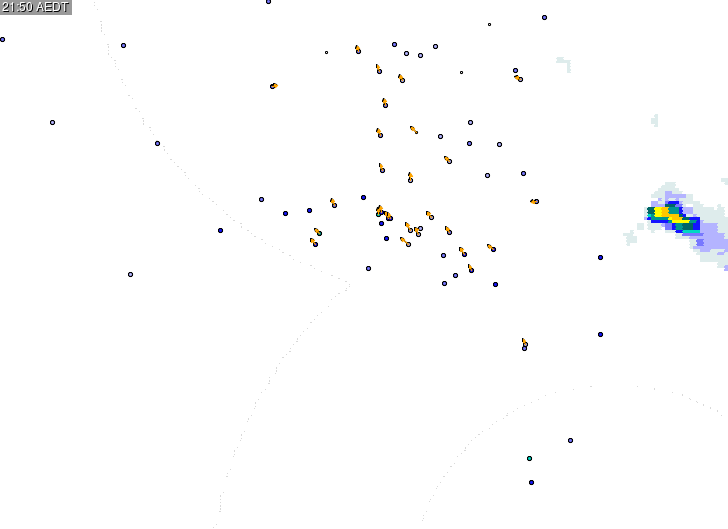 Also see:
NSW RADAR
RADAR data sourced from
Bureau of Meteorology