Narrabri Weather News
Kaputar Fire: The Scutts Fire Trail fire in the Mount Kaputar National Park is now listed as Under Control. The majority of Mount Kaputar National Park has reopened as there is no immediate threat from the wildfire. Scutts Trail, Rocky Plateau Trail, Kaputar Plateau walk, Scutts Hut and Kurrawonga Falls walk remain closed due to the fire. There is no bushwalking off track.
'Cool' Change: The rest of November should be much more pleasant than the past few weeks, with temperatures around 33 degrees. This is still a touch above the long term November median maximum of 30.1 degrees. Global temperatures in October, as well as the entire year-to-date, were the planet's hottest on average since record-keeping began (ABC News). So far the 16-day rain forecast has been suggesting there will be more unsettled weather next week.
New Forecast Graphs: We've just added some groovy new forecast graphs ('meteograms') to Oz Forecast, which show the forecast rain, temperature, wind and cloud.
Email us a paragraph about your local event or something otherwise interesting.
Avg Temperature: 31.5 C


Δ Yesterday: 3.2 C

Avg Humidity: 30 %
Wind Vector: 7.4 km/h WNW
Max Rainfall: 0.0 mm
Regional Weather Stations
Narrabri Forecast
This table displays multiple weather forecasts. The Australian Digital Forecast Database (ADFD), Operational Consensus Forecast (OCF), and Precis text forecasts are courtesy of the
Bureau of Meteorology
. The Global Forecast System (GFS) weather forecast is obtained from
NOAA NOMADS
.
Local Webcams
Local RADAR and Lightning
Click to animate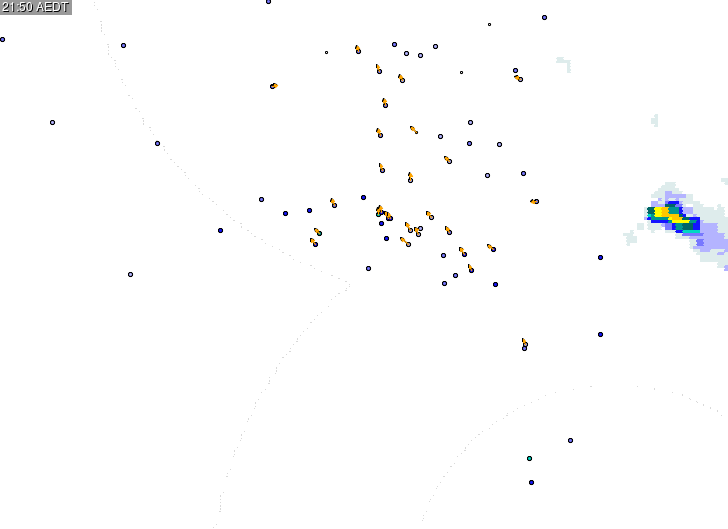 Also see:
NSW RADAR
RADAR data sourced from
Bureau of Meteorology