Narrabri Weather News
Art Exhibition:Narrabri Art and Craft Society Inc. invites you and your friends to "A splash of Colour" Artworks by local artists Judy Nobilo and Jenny Grellman, they will be joined by Sylvia Kirkby with a display of Designer Jellewery. This will be held on Friday 20th October at 6.30pm at The Craft Gallery 35 Danger Stree Narrabri. Come along and enjoy a glass of wine and music presented by Rosemary Smith's talented school children. The exhibition will open daily between 10.00am and 4.00pm. Closes 4.00 pm 26th October 2017.
Photography Exhibition: Narrabri Art and Craft Society Incorporated would like to invite you and your friends to the opening of the exhibition "Town and Country" on Friday October 13th, 6:30pm at the Arts and Craft Shop Gallery (35 Dangar Street). The exhibition features photographs from a number of local photographers. After opening night, it can be viewed between 10am-3pm from Saturday October 14th until Wednesday October 18th. More info HERE.

Email us
a paragraph about your local event or something otherwise interesting.

Regional Weather Stations
Narrabri Forecast
This table displays multiple weather forecasts. The Australian Digital Forecast Database (ADFD), Operational Consensus Forecast (OCF), and Precis text forecasts are courtesy of the
Bureau of Meteorology
. The Global Forecast System (GFS) weather forecast is obtained from
NOAA NOMADS
.
Local Webcams
Local RADAR and Lightning
Click to animate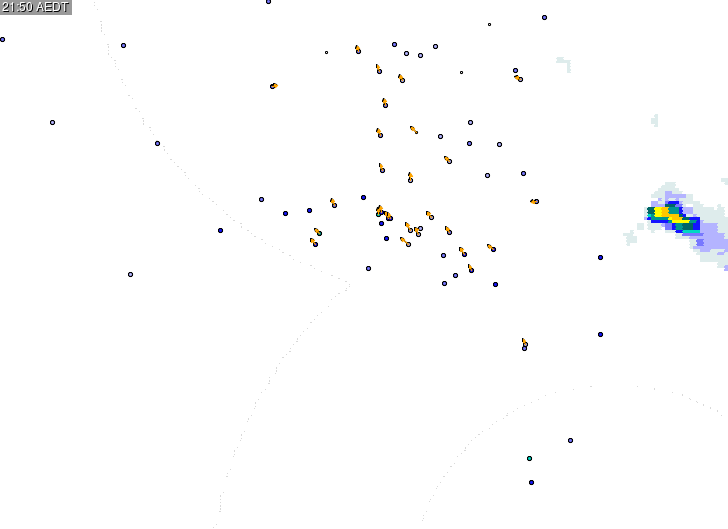 Also see:
NSW RADAR
RADAR data sourced from
Bureau of Meteorology