Narrabri Weather News
Killarney Gap Road OPEN: Killarney Gap Road is now OPEN to all traffic with caution.
National Park Closures: Mt Kaputar National Park remains CLOSED to all visitors and the public due to a wildfire burning south of Sawn Rocks and the Bingara Rd and the predicted severe fire weather. Heavy plant, aircraft and fire crews and currently working to contain the fire. Roads into the Mt Kaputar NP at Kaputar RD and Upper Bullawa Creek Rd will be barricaded at the park entrances and at Coryah Gap. Sawn Rocks is CLOSED to the public. Waa Gorge is CLOSED to the public
Bobbiwaa Creek Fire: Various crews are still working to bring the 4000 hectare fire burning south of Sawn Rocks under control. The RFS website has a great interactive map that displays current fires and their status. Check it out HERE.

Email us
a paragraph about your local event or something otherwise interesting.

Regional Weather Stations
Narrabri Forecast
This table displays multiple weather forecasts. The Australian Digital Forecast Database (ADFD), Operational Consensus Forecast (OCF), and Precis text forecasts are courtesy of the
Bureau of Meteorology
. The Global Forecast System (GFS) weather forecast is obtained from
NOAA NOMADS
.
Local Webcams
Local RADAR and Lightning
Click to animate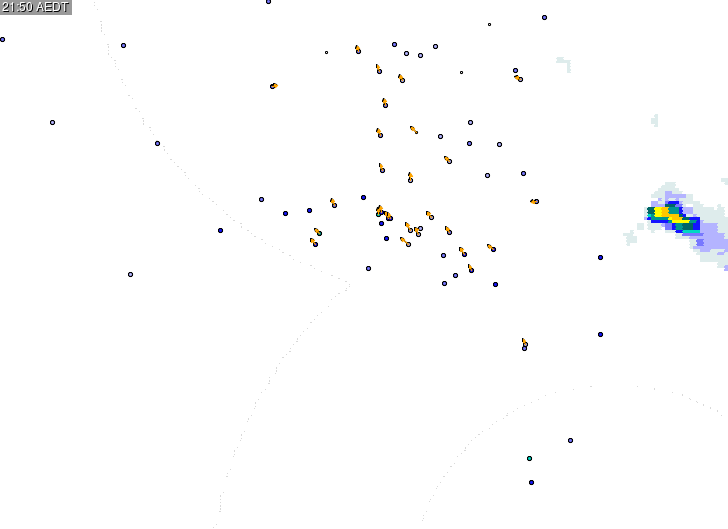 Also see:
NSW RADAR
RADAR data sourced from
Bureau of Meteorology